08 November 2022
Car & Home Insurance Discount
Enniskillen Credit Union have partnered up with AXA Insurance to provide a benefit scheme just for you.
It's open to all members and their spouses, if they live at the same address, and will stay in place for the life of the policy.
Visit axani.co.uk/creditunion, click 'Get a Quote' and the promotion code will be automatically applied to your quote.
If you need more information, drop into your local AXA branch or give them a call on 02892 445566.
Just let us know you're a Credit Union member to get the discount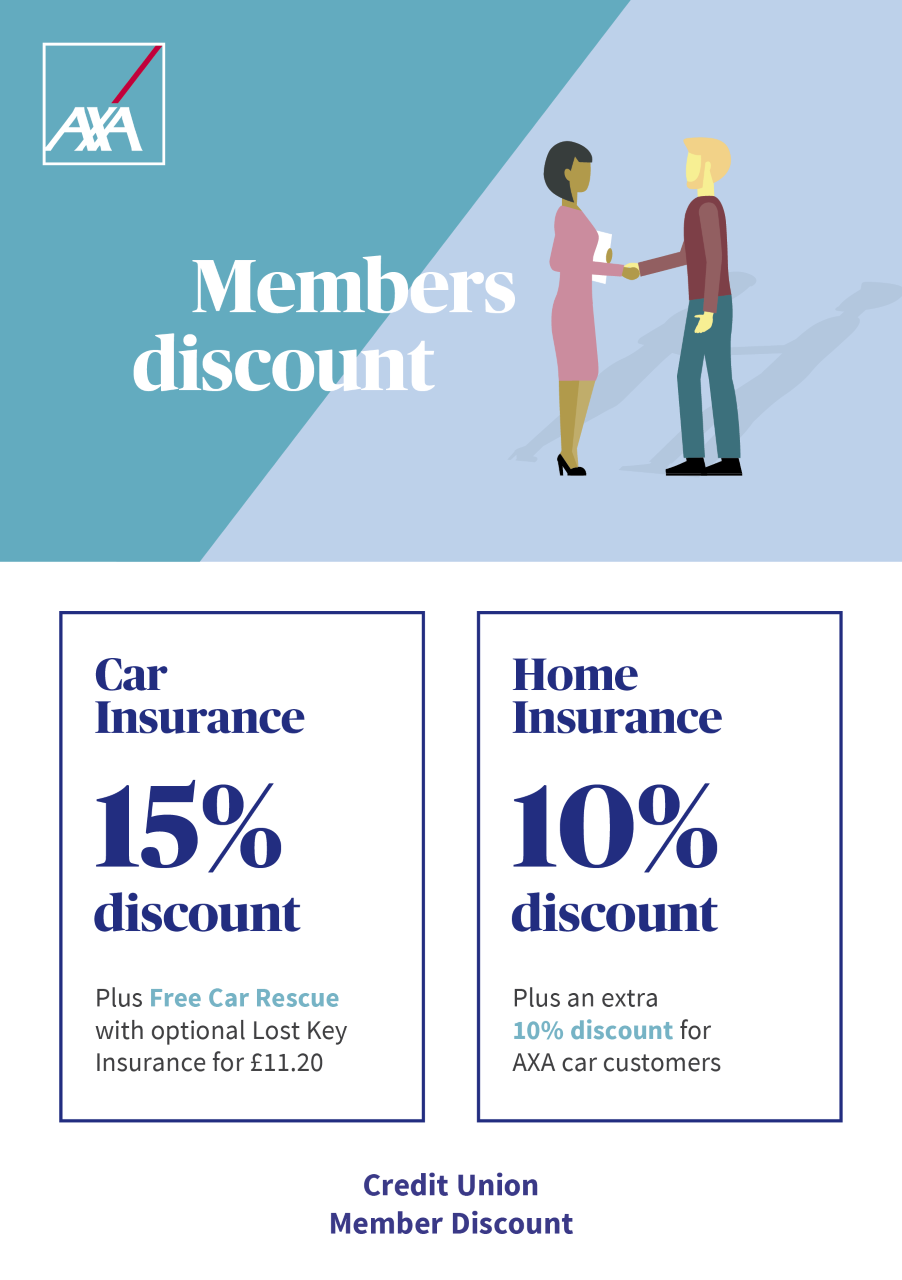 Back to News